Junk Food Dinner T-Shirts!!!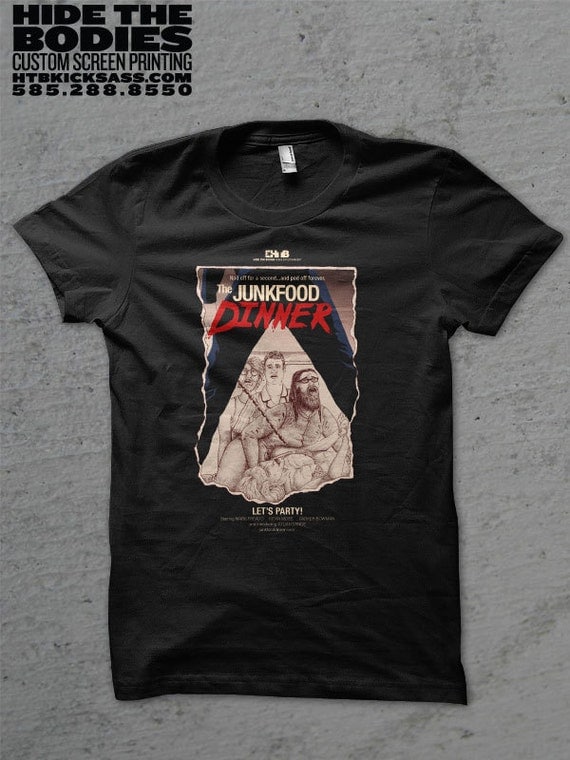 In the immortal words of Mr. T:
"Everybody's gotta wear clothes. If you don't, you'll get arrested"
. So, if ya gotta wear 'em, why not wear something that shows you've got good taste in podcasts and in films?
The fine folks over at
Hide The Bodies
have put together this handsome t-shirt that features your three favorite podcasters re-creating the iconic
Slumber Party Massacre
poster (with a special appearance by Parker's love interest Julian Sands)!
The shirts themselves are printed on premium Next Level tees, super soft 4.5 oz combed cotton, guaranteed to be one of your favorite tees.
Don't be the only butthorn at the drive-in without one of these awesome shirts!
CLICK HERE
to pre-order yours now! The shirts will ship by February 8th!